Coach Keren has been seen on:

You've already come so far. Now, it's time to go even further.
Welcome to Enterprise with Enthusiasm, the advanced coaching track by Coach Keren Eldad. This top-level Coaching program will slingshot you further into enlightenment, helping you to work less and achieve more, to live more and stress less, and as always – to hit your ever-growing targets and capitalize on your
full potential.
Sign up for this advanced 6-month track to enjoy a full year of support and accountability so you can stay focused, never lose sight of your "why", master your
time, establish your thought leadership and push your success through the roof.
Fun fact: though NOBODY needs more coaching beyond the foundation program, 92% of my superstar clients see me again for this round. This is because of the obvious pay-offs of coaching. Coaching makes you clearer, better, happier and faster.  I know you have serious goals to conquer. This 6-month course is your chance to create more clarity ahead and awaken a deeper power within so you can enjoy spectacular success. You will do this with me, and with a high-vibe tribe
of high performers – just like you.
Note: by "spectacular success," I mean whatever it is that you want to do, be and have in this life.As you do so, you won't question your dreams or doubt your
talents and soon go from "stuck," "stunted" or just "successful," to: "superstar."
Imagine cracking the code on how you can step into the spotlight and lead people with enthusiasm and expertise without succumbing to the unease of being
"out there."
Imagine waking up eager and working with greater ease and flow.
Imagine joyful, reciprocal relationships.
That's what you will find through this program.
You know this already, but…of all people, champions need and deserve support, too.
Just as any Olympic champion sees the importance of a talented coach reshaping their mindset to raise the level of their game to new heights, trust that you might be able to learn something here.
At the very least, accept this: whatever consistent thoughts you consistently practice have only brought you as far as you now are. If you want to go to the next level (and in life, you always want to go to the next level), it will require a new level of thinking.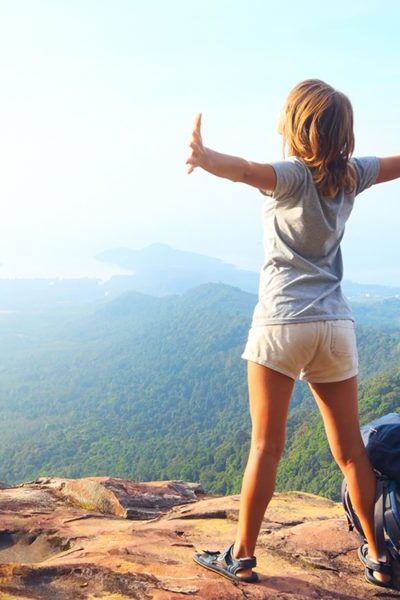 SIGN UP TO:
• Work with you master coach again, this time focused solely and whole heartedly on your next level of success – whatever that may be
• Overcome your limiting beliefs about what you are capable of
• Master relationships from a Win-Win mentality versus through manipulation and force
• Develop unshakeable confidence in your unique abilities by understanding your leverage
• Be seen and recognized for your talents
• Create a career and personal life that is fully charged with fulfillment & freedom
• Achieve your goals with purpose, focus and ease
HERE'S WHAT
ELITE COACHING INCLUDES: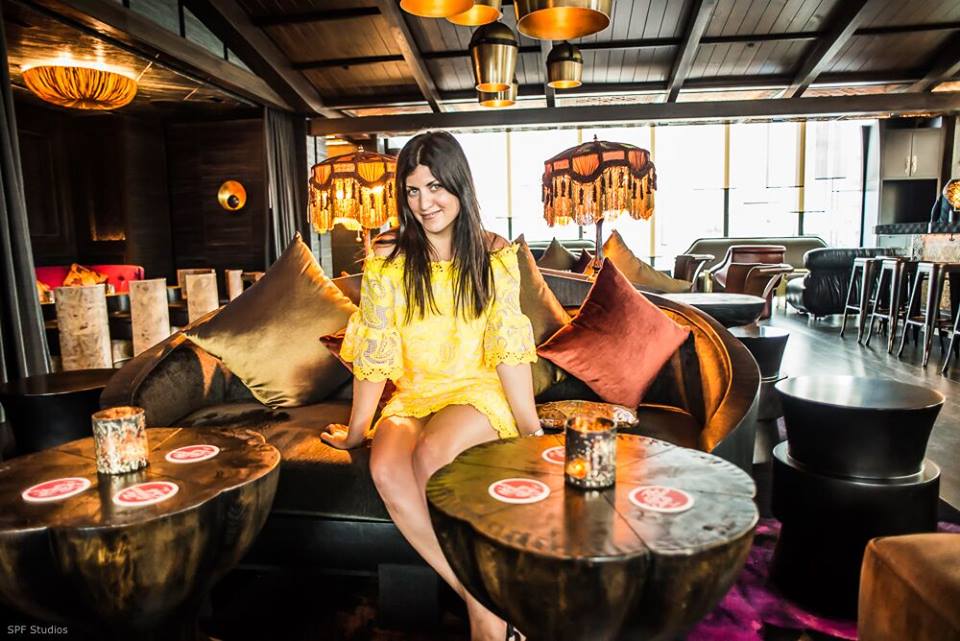 A full updated behavioral assessment and consultation to go through your behavioral style and its potential blindspots at this juncture
15+ Video Modules, Audio Modules, Worksheets to accompany our work

 

MONTH 1

:

 

Big Picture day

 to kick off together and cover two things: a) your why: why you do what you do and what you can do about it, and b) with this greater clarity, we will set off to create a your broadest vision yet for implementation in 2021.
ONCE a month,

 

I will host a 2-hour group Zoom call

 to help you go through the program and to hold you accountable to a 2021 plan so we make sure you get the results you desire.

In MONTH 5, I will host the last Big Picture Day

 to support you in fulfilling or course correcting with your plan.
PLUS:
Support in between the monthly calls with 

unlimited email access to me directly

 as well as check in consultations. We will also be connected on an exclusive and private Facebook group.
In addition to the kick-off behavioral consultations, you get 4 one-hour private coaching sessions with

me.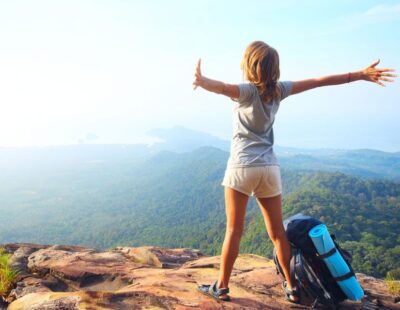 01
MONTH 1:
OPENING UP TO INFLUENCE AND FAME and TIME MANAGEMENT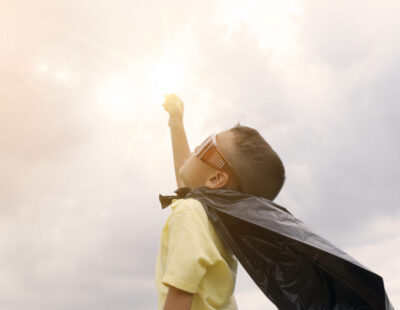 02
MONTH 2:
LEADERSHIP MASTERY – INFLUENCE AND COMMUNICATON. Includes: Servant Leadership, Compassion and Service, Change Management, Career Pivots, Team Engagement, Executive Presence and more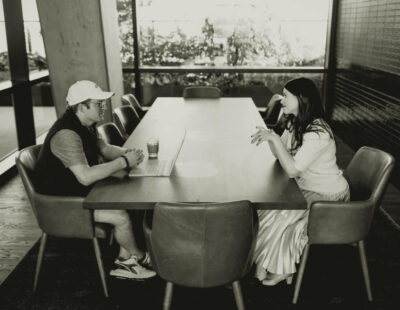 MONTH 3:
EMOTIONAL MASTERY – A REVIEW OF THE PRINCIPLES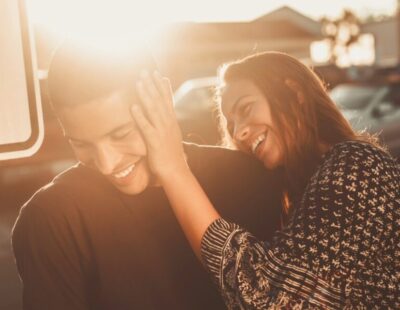 04
MONTH 4:
SALES AND MARKETING MASTERY. Includes: Includes: Fame, Superstar Sales, Network with Enthusiasm, Success Templates and more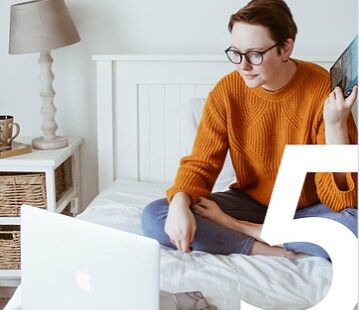 05
MONTH 5:
RELATIONSHIP MASTERY. Includes: Happiness; How to Have Difficult Conversations; and How To Deal with Difficult People
Sign up now for the 6 month advanced coaching program created by Coach Keren
Coach Keren's Daily Planning System and Templates for Successful Over-Achievers

With One Short Video: I'll show you exactly how I write to do lists and hack time to get more done in a week than most do in a month (while working about 4-5 hours a day)
PDF Daily Planner: my planner template will allow you to easily create your own system and customize it to fit your projects and priorities.
Coach Keren's Success Templates: These audios will accompany you with the right checklists you need to build your successful business operation, stay on top of things and keep your mindset in check as you supercharge your success.(extra value: $900)
Coach Keren
Frequently Asked Questions
This sounds like a lot of work. How much time will I need to invest in this process?
It's understandable that the mean feat of changing your life may look like it will involve a lot of time. After all, it's not easy. But this program does offer you a relatively fast and efficient way through this: just 10 weeks, in which you will dedicate 2 hours a week to all the work- from intaking course materials, to doing the work, to actual sessions. That's 20 hours total to change your life and up-level in absolutely every respect over the course of 4 months. Does that still sound like "too much"? (yeah. I didn't think so).
I'm going through a really busy/ tough/ hectic moment in my life. Is this the right time to get coached?
When it comes to coaching or deciding to change your life, time is not really the issue – being ready is. For the record, I decided to go for coaching when I had neither the time, nor the money, nor any semblance of peace. I was looking for a job, pretty broke, and had just lost both my cats and my home. But what I did have was eagerness, readiness and the clear intention to change my life. Basically, I was done with the excuses and with my own nonsense about why this wouldn't work or was not worth my full-fledged and whole-hearted effort. The rest, as they say, is history. If you are ready and you feel it in your heart: this IS the time.
Private coaching is expensive, compared with online programs. Is it really worth the extra investment?
If you have exceptional focusing and follow through abilities, you will for sure get a lot out of an online coaching program – and many have thoroughly enjoyed mine. But there is a massive difference between intaking materials yourself and working with a seasoned pro who can see your blindspots a mile away and guide you specifically while holding you accountable for your actions and to your goals. Think about it this way: taking an online coaching program or reading the books – it's like walking into a well-lit room and you WILL absorb the light. Working with a coach, by comparison, is like being beamed with a laser. ALL the light will be absorbed in the exact spot. If I were in your shoes, I'd go for the sure-fire hit.
I'm not really a "superstar" and don't consider myself an "over-achiever." Is this program for me?
Well, chances are you are an over-achiever, at least in some respects and when it concerns topics about which you feel very passionate. However, this program is more intensely focused. Though I do not engage in any of the harsh tactics I've seen other pseudo practitioners employ – such as tough love and foul language – I am fast and expect a high level of engagement and performance. So if you are not into reading, doing the work on time, staying focused on your learning and results and asking and answering difficult questions that may have you stretching yourself, behaviorally, this program is not for you. This is for those who already have a lot of Rockstar results in their lives and are not afraid to hit the gas and go for even more.
I hope these help you. If you have any further questions, book your coaching strategy session now and I will be happy to address them all.
MORE EPISODES
"My work with Coach Keren has been the most profound work I have done personally and professionally in my life….If you have a chance to work with Keren, don't hesitate."
When Amanda joined Private Coaching, she was burned out on her career, did not really know what she wanted to do, and she was ending her marriage. Over our time together, we reset her mindset and got her ready to re-launch. She has since streamlined her offerings to be congruent with her vision, broadened and focused her client base and raised her prices. She also met the love of her life. That's a return that is, in her words: "immeasurable."
AMANDA MINTZ, FOUNDER, AMCM PREMIER TALENT RECRUITING AGENCY
"This was a life-changing experience for me. I got much more than I thought I would be getting. Not only did I gain clarity about what type of job I was supposed to get next or what type of step I am supposed to take in my career…I got so much more. I learned who I am and what I want. I've now started my own business, and it feels like a great fit. Finally
By the time Julia signed up for Private Coaching, she had reached a pivot point. She had already arrived at a place where she had gotten everything she wanted – the top-level job at a major fashion house, she had the lifestyle and the relationship – but she was not happy and not fulfilled. So when all that collapsed, she hired me. It clicked. Julia, who had not only struggled with a lack of clarity but had also struggled with imposter syndrome, she gained confidence and a mindset that was crystal clear about where she was going next. As a result, she has created a new fashion company that is sustainable, transformational, profitable and scalable.
JULIA GOMEZ PERALTA, FASHION DESIGNER/ CEO
WHAT PEOPLE ARE SAYING ABOUT
WORKING WITH COACH KEREN:

Keren's diversified life experiences coupled with her passionate desire to always learn, grow and understand life's mysteries makes her a valuable coach to anyone who wants to understand the limitations that are holding them back while creating a plan to leap forward to their greatest current potential. Knowing Keren for many years, she would be one of the first people I would hire and bring into my team to clarify my strategies and increase my success.

Keren cuts through the clutter and the noise and has an uncanny way of tapping right into your heart. She inspires with memorable stories, listens to what's being said and what's not being said, and has actionable advice that can have immediate impact. I've gained more clarity in the 8 weeks we've been working together than I've had in the previous 8 years I've been navigating a career change. She moves you through a time-tested process with ease, compassion and care, and has fired up my passion and confidence in a way that I know wholeheartedly will propel me to the perfect next step. I'm excited to see what success the future holds and Keren will have been a big part of my achieving it.

I'm really enjoying the program. I think this is the first time in my adult life that I have stopped to examine what I am doing, why I am doing it and whether it is really something that brings me happiness. I'm also learning to be kind to myself and to start.

I had the honor and pleasure to be coached by Keren as I navigated through a major career transition. Keren is a natural talent, a whirlwind of insight and intelligence, and downright amazing at what she does. She helped me understand the steps I needed to take in order to get where I needed to go, and to look no further than inside myself to find the skills and my own voice. Our discussions were motivating and powerful. If you need help unlocking your own potential and/or maximizing your happiness, I highly recommend Keren as a coach and a confidante.

I have loved every minute working with Coach Keren. I look forward to my weekly videos and assignments. Keren has made me look internally and talk about myself for the first time in a long time, facing tough internal issues and tackling them with her swift feedback and guidance. I feel greatly confident about my future and more established in my personal confidence to allow for me to reach for my highest goals. Especially the ones that scare me. Coach Keren has opened eyes to new learnings, books, trainings, industry mentors and has given me the tools to live my life more joyfully (and also how I can instill that in others). I have made tremendous strides in my overall business planning, organizational methods and expanding my network connections. I no longer feel fearful about the uncertainty of the future, I am embracing joy and trust and have the right plan because of Coach Keren, to make my dream come true, building a business around serving others.

I cannot thank you enough, Keren! You have helped me reframe in such powerful ways and I change see and feel the impact already. Ready to keep living with enthusiasm and excited to start leading with enthusiasm! I am looking forward to continuing this journey with you and I am filled with love and gratitude!

World class coaching. Keren is capable of changing the mindset of teams and individuals to transform performance and engagement.

Keren's enthusiasm for boundless possibilities in life, work and relationships has helped me to thrive as a person over the past two years of working with her. She has taught me to refine my delegation and time management skills and created space and accountability in reaching my goals. I can seek advice on about anything from my personal life to negotiating a contract and find a solution that resonates with my whole person. Overall, Keren has inspired me to focus on what matters and live my life with the most enthusiasm possible! I am grateful to have met her and look forward to advancing myself and career with her support.

Keren is an absolute dynamo. She has had a direct, meaningful impact on me and my business in a very short period of time (a few months). As a person that hears a lot of claims and hokum, this is the real deal. That said, to get the most out of the work with Keren, be prepared to go all-in, and do the work to earn this valuable reward. This is not a passive program, and not something you do while you're on the treadmill. A value at twice the price, and truly a blessing in my life. Thank you Keren.

Being coached by Keren has been a profoundly transformative experience. I have learnt so much about myself and others around me during an intense, yet pivotal, time in my career and corporate history of THE ICONIC and Global Fashion Group. I am so grateful for the opportunity to work with Keren. The experience has been truly LIFE CHANGING and one which I think as fondly as life changing experiences such as, living/working abroad.

Keren is a fantastic coach, both one-on-one and in co-founder / partnership situations. She's both brilliant and emotionally intelligent which gives her the ability to identify and tackle issues very quickly. She's also a ball of positivity and is never not wearing a smile!

When it comes to choosing a coach, there are loads of contenders that talk a good game, but Keren actually makes it happen. Keren is a luxury business insider, a corporate former C-suite executive herself, which meant she could truly empathize with my situation, and give super relevant - as in: realistic and actionable- feedback... Not only did she give me the clarity that I sought about the impact of my role currently and in shaping my and the company's future, but she left me with a life-changing toolkit that I use daily to optimize my time, deconstruct overwhelm and simplify my approach to get even more done. Plus, I had oh so much fun!

Thank you Coach Keren! I am so very lucky to have met Keren and graduated to superstardom through her program. All facets of this course (discussions, readings, targeted reflection, podcasts, etc) helped guide me through the fundamentals to achieving growth, and therefore, happiness both personally and professionally. As a sales manager, I have taken so much away from this course. A deep, eye-opening look into my own habits, values, and beliefs allowed me to gain alignment and bring much more confidence and purpose to my career. I couldn't recommend this course highly enough!
This material and these concepts are the intellectual property of Digiluxe Marketing, LLC. 
@2016-2022 With Enthusiasm Coaching, an affiliate of Digiluxe Marketing, LLC, ALL RIGHTS RESERVED.
Unathorized reproduction, distribution, or exhibition of this copyrighted material is strictly prohibited. 
www.kereneldad.com